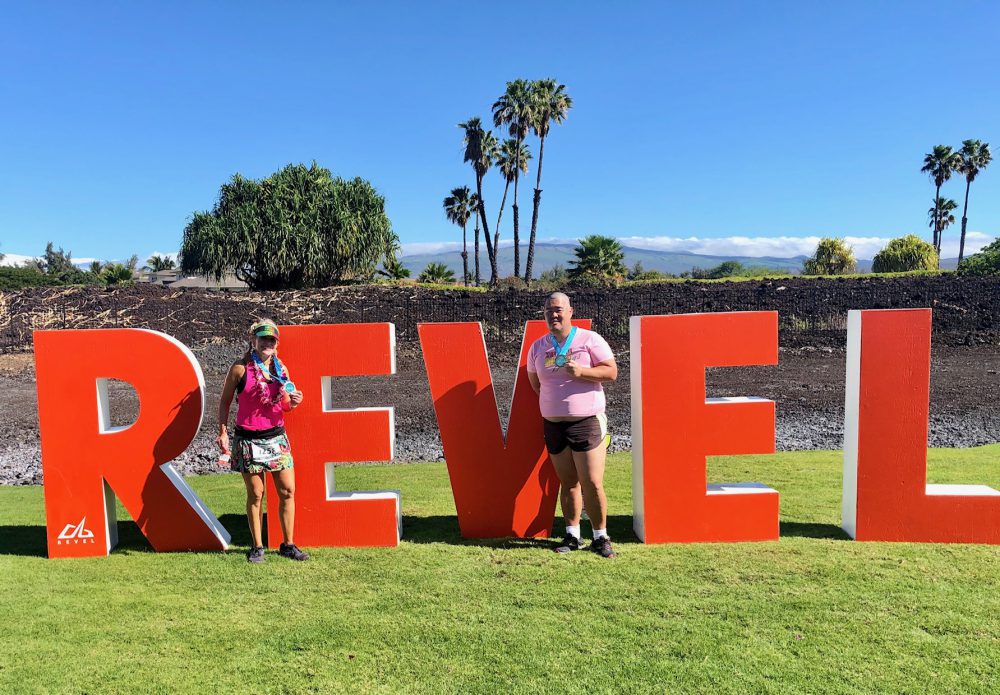 January 28, 2020 6:39 pm
Maybe it's our old(er) age, but Allen and I find ourselves wanting to escape the cold, overcast weather of the Midwest more and more each year. I guess that is why we've found ourselves in Hawaii the last three Januarys. We didn't plan it this way, but if it's a trend, there are no complaints from us! Nothing in this country compares to the warmth and lush tropical beauty of the Aloha State. (Sorry, Florida. You are not even a close second.)
Of course, there is no easy way to get to this island paradise. If we fly out of our home airport it's 12 hours in the air, plus at least four hours of layover time. Add in the time change, and it's no wonder I always get asked if the long journey to Hawaii is even worth it.
My answer, though, is, "You better believe it." –  Even if you go for only 72 hours. – That number isn't random, it is exactly how long Allen and I got during our last trip. It's not the timetable I'd recommend, but it was still so, so great.
How exactly did we end up with such a short trip? We're not even sure, but it was certainly a mishap. I'm not sure who was at fault. I forgot to check in with the airline the day before, and when Allen looked at the schedule the morning of our flight, he noticed the original schedule had been changed so that we only had an eight-minute connection in Atlanta.
It's literally impossible to connect in that short amount of time. I'm not sure why the airline's system even allowed that change. I spent the morning of our original flight calling to get everything rebooked for the next day. (That was the only option the airline could offer, and we eagerly took it.) Now, our really short trip to the Aloha State had become even shorter.
The moral of this story is always check in 24 hours in advance so there are no big surprises on your day of travel. It seems like I should know that by now. Thankfully, our flights to Kona went seamlessly. We arrived late Thursday night, knowing we would have to go back Sunday. Even in this short amount of time, we saw so much of the island – making the best of the situation. (Allen and I are really good travel partners. We are both of the "let's go see everything" mindset.)
As soon as the sun came up, we explored our expansive resort, which served as the host hotel for the race. If you are considering running Revel Kulia, I'd highly recommend staying at the Hilton Waikoloa for the convenience factor alone. Later that morning, we met up with our friends, Sandee and Eric, also from Evansville. I wrote about them before in my blog post about Edinburgh Marathon. (Yes, we travel thousands of miles to hang out with people from the same town.)
Sandee and Eric are inspirational as a couple, as well as for their individual athletic abilities. This Revel race served as a marathon in State No. 48 for each of them. I was so happy to be with them. The four of us went on a whale watching cruise that afternoon, and luck was with us that day. We saw several humpback whales "waving" and jumping out of the water.
After returning to our resort, we met another runner, Martha, from Evansville, as well as her Texan friend, Vivian. Like Sandee and Eric, Martha was in Hawaii to check off the 48th state from her 50-state list. After a delicious Italian pre-race meal, we called it a night. Morning comes early when you meet the race buses at 4:30 a.m.
Catching those early buses isn't nearly so hard when your internal clock thinks it's four hours later – thanks to the time change. I was happy to see some of my friends from my early marathon days on the bus too. There was plenty of time to talk during our almost hour-long bus ride up the mountain. (For those that aren't familiar with REVEL races, it's one simple style of course – a run down a mountain.)
Back when I was a newbie to this type of racing, I thought, how hard can that be? Gravity is in your favor. Trust me! It is much more difficult than it sounds. Unless you are trained in the art of down-the-mountain running (which I am not), it wreaks havoc on your quads and connective tissue. It usually takes me five full days and a massage before I can walk normally. But, that's just me.
The odd thing is that I love these races, despite the pain at the end. Revel has a series of eight races that start on mountains in different locales. I've now done four, and I hope to run the others as well. I consider it a fun challenge, and if you play your cards right, the possibility is there for a really fast marathon time.
Back to REVEL Kulia though. I did not get the race time I was secretly shooting for. However, I did squeak out a Boston Marathon Qualifying time (BQ). Although I missed my first goal, I was happy to accomplish my secondary one – considering all the walking I did at the end. (I was definitely not acclimated to the heat and humidity.)
As I was heading into the finisher's shoot, I caught up to a Marathon Maniac friend of mine, Ed Loy. Ed is a Hawaii native who has completed marathons in each of the 50 states, using Hawaii as home base. Now, that is something I find utterly amazing. The time it takes to travel to the mainland, coupled with the time change every time, had to make Ed's goal a huge challenge. I respect his dedication to his goal, and I was thrilled to talk to him briefly after the race.
After the race, Allen and I enjoyed more time with our Evansville friends while celebrating the completion of another state for the soon-to-be 50-state-finishers in our group. Allen and Vivian had run the half marathon, and both were pleased with their finishes, as well. It was a great race morning for all, but I think we would have all been happy, no matter how the race went. We were basking in the 80-degree, sun-filled air. I think it was a little bit chillier in Evansville that day.
The day following the race was return day for Allen and me. However, we still made the most of our day before our 9 p.m. flight. We decided to explore Popolau Valley – a more lush part of the Big Island. Still really sore from the race, I could barely walk down the trail that lead to the ocean. It got to be pretty comical as I had to let so many hikers pass me by, while I carefully thought out each step it took to keep me in a forward motion. It was like I was learning how to walk again. The view at the bottom of the trail, though, was stunning! It made the rigorous journey worth it – a great metaphor for the overall trip to Hawaii.
Some destinations are certainly worth the view, no matter how hard it is to get there. I'll always be grateful for my 72 hours in Hawaii to kick off my 2020 adventures. Mahalo to Allen for being my partner in this adventure. Also, big thanks to REVEL Races for another quad-busting good time. It took me a week, but I am finally walking around like a regular person again.

Tags: Big Island, Hawaii, Marathon Mom of 6, Michelle Walker, Revel Kulia, Revel Races


Categorised in: Uncategorized

This post was written by Michelle Walker