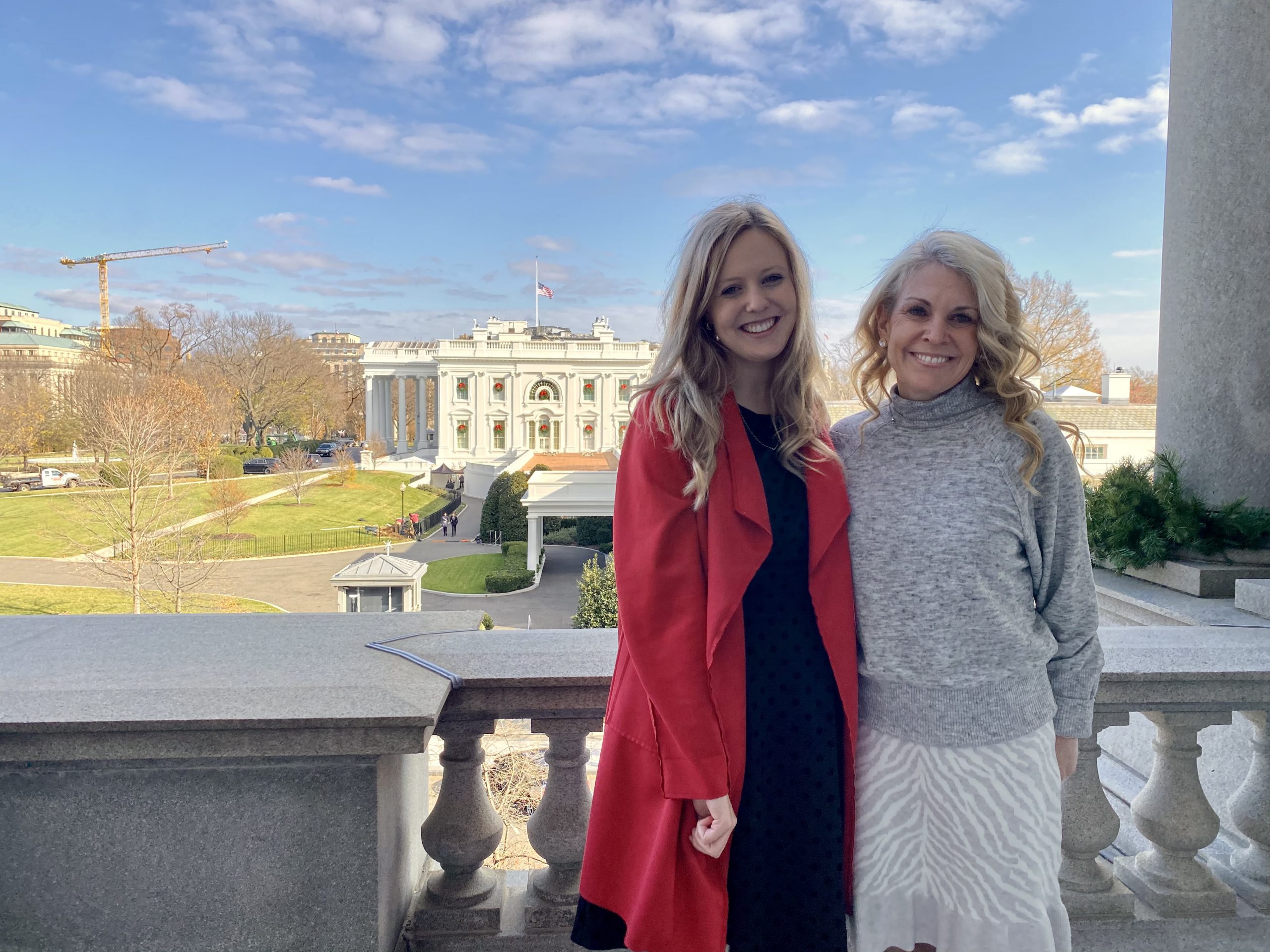 December 18, 2020 2:14 pm
I should have known how 2020 was going to play out when two of my brand-new, SUV-sized tires, with SUV-sized price tags, were instantly flattened in the very first week of January. It's a long story, but I'll just put the blame on my 50-year-old eyes not seeing as they used to in the dark. The road abruptly changed from a lane to a curb, and suddenly my tank-sized vehicle was wobbling down the road on only two driver-side tires. (I now wear glasses every time I drive at night. Lesson learned!)
However, at the time, I thought it was just a bump in the road called 2020. There was going to be so much to do and accomplish, and everything else started off well. After all, a short time later I found myself in a tiny, historically beautiful European country of Malta with my daughter Madeline. She was participating in a unique study program near London and was literally living and learning in a castle – a true fairytale experience. Little did we know, her study abroad opportunity was about to come to an abrupt halt, as she and her other students were suddenly sent back to the United States, courtesy of the Coronavirus. We very much enjoyed our time together in Malta though; blissfully unaware of the worldwide chaos that was to follow in just a few short weeks

Like many people in the word, my family and I experienced a number of setbacks and disappointments when the pandemic hit. In the big picture, though, all is well with the Walkers. I feel a little guilty whining about what has turned out to be more or less inconveniences as compared to the amount of loss and pain others have experienced. Reflecting upon the pandemic, as well as the political climate of 2020, I can't help to think of one of my favorite quotes.
"The ultimate measure of a man is not where he stands in moments of comfort and convenience, but where he stands at times of challenge and controversy."

Dr. Martin Luther King:
I can only hope that I'm weathering the 2020 storm in a way that models to my children strength and compassion toward others. While a positive outlook is important, I'd like to vent here for a bit. One of my personal disappointments in 2020 involved a series of race cancelations. I fully realize that this is a first-world problem. Nevertheless, I was really frustrated as a series of five full Ironman and two half Ironman races that I had registered for were canceled, one by one, over a 5-month period. It wouldn't have been so bad if these races had been canceled all at once, but with hopes that some of the races could go on as planned, the Ironman company waited until each local government (where each race was to be held) pulled the plug. This was often a last-minute decision, requiring me to keep training at the time-sucking, mentally draining Ironman level for what seemed like a whole year.
Watching my big goal for 2020 of reaching a total of 12 full Ironman finishes, so that I could earn a spot at the renowned Ironman Kona, fall to pieces was very much a disappointment. The cancellation of the last event on my schedule, Ironman Arizona, occurred just one week before the race. At this point, I had finally reached the much-earned taper (rest before the race) period, and had even sent my bike on its journey to Arizona. I have a feeling Dr. King would have been disappointed when I reacted by crying, rather than brushing this race cancellation off as a first-world problem. However, I know I am not alone. We all had plans and milestones we were looking forward to this year, and it's OK to be frustrated that many, if not all, of those things didn't happen. It was a hard year for all of us, even if you count yourself among the lucky ones.
These race cancelations represent some of the valleys in my year. Thankfully, though, the past 12 months have been full of peaks, too. If I were to think of a positive of the year, it would be the fact that some smaller running events began to pop up in the fall, providing me a much needed mental and physical outlet. Race directors were finding a way to put on events safely – usually capping races at 250 participants or less, grouping people in waves, and requiring masks at the start and finish. I am thrilled to say that I was able to run eight marathons between August and December 2020, and I am very grateful to those race organizers for being innovative and finding a way to put on their event in a safe way.
I'm not writing this blog just to talk about the lows in the roller coaster that was 2020. In fact, my racing year did end on a high note, thanks to the EOD Warrior Holiday Dash marathon in Washington DC. The trail course winds through in the charming and quaint Georgetown area of DC.
Madeline was once again my travel partner for the weekend. Going to DC had always been a dream of Madeline's, and our experience there did not disappoint. We were able to see the monuments and the White House without the typical touristy crowds. Thanks to a connection of Madeline's, we were even given a private VIP tour of the White House complex, with a focus on the Vice President's offices. Meeting the warm, kind, and friendly Vice Presidential staff will forever be ingrained in my memory. This unique tour turned out to be one of my life's highlights and to experience it with my daughter made it even more special.
Madeline and I were only able to visit one of the fabulous museums DC has to offer during our visit – the Museum of the Bible. (Most of the museums are temporarily closed due to the pandemic.) The Bible Museum is one of the newer museums in the area, and it certainly exceeded my expectations. Using modern technology and elaborate displays, the museum makes the Bible come to life. There is even an adrenaline-pumping ride. The biggest surprise in the museum, however, was their temporary exhibit: "Christmas in Malta." Madeline and I were stunned. We had come full circle, starting the year in Malta – and more or less – ending the year in Malta. I couldn't agree with Madeline more when she said to me, "God has a sense of humor."
My original motivation to go to DC was to cross another marathon goal off my list. I need a Boston Qualifying time in DC to finish out my time-centered running goals, and I missed this goal by less than three minutes. My one chance to finish out a goal this year, and I missed it! Although I was really down about this, I put things in perspective, modeling a positive attitude to my daughter and making sure my disappointment didn't bleed into the rest of the trip. It won't be the race that I will remember about this weekend, after all.

2020 has been a year like no other, for me, for each one of us. It has been a period full of challenge and controversy, taxing us all. It is my hope that our optimism for a brighter, more peaceful new year will pull us through these tough times. Merry Christmas from the entire Walker family, and here's to 2021 – a year that is bound to have its own ups and downs. No matter what happens, we are all bound to be stronger, more resilient and ready to face whatever comes our way.

Tags: 2020, Bishops Events, Christmas, EOD Warrior Holiday Dash, Ironman, Ironman Training, Marathon, Marathon Mom of 6, Museum of the Bible, Washington DC, White House


Categorised in: Uncategorized

This post was written by Michelle Walker