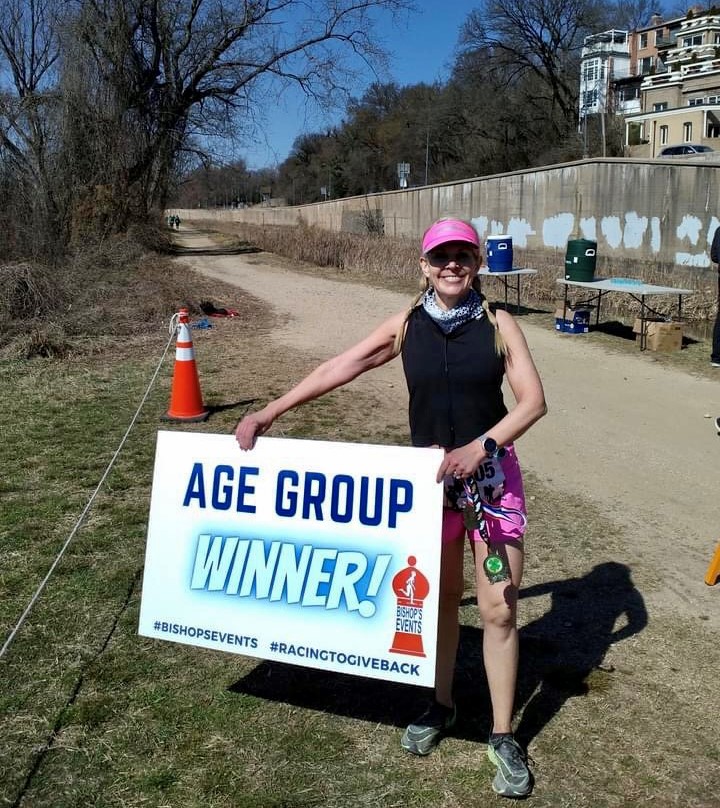 March 16, 2021 2:24 pm
Leave your thoughts
There is nothing in my childhood P.E. class performance that would suggest I'd run one marathon, much less almost 200 of them. Just thinking about it brings back bad memories.
I was usually the last to be picked when it was time to play any sort of game. Trust me, those times were not good for my self-esteem. Tears were shed when I finally was home for the day. We all know being on someone's B-list never feels good, and in some ways, I find myself still struggling with that feeling as an adult.
However, what I lack in natural athletic ability, I make up for in hard work and not giving up. Even all these years later, there are still points in this ongoing marathon adventure where I just shake my head and wonder if it's all worth it. One of those times was last December. As you know, 2020 wasn't the year any of us had planned, but I had a shot of salvaging something from it running goal-wise. As some of you know, all I needed was a Boston Qualifying (BQ) time in the District of Columbia to complete my mission to have a BQ in all 50 states plus DC. (Believe it or not, there is a group that recognizes people who have achieved this milestone, and I have spent many years trying to complete this goal.)
The EOD Warrior Holiday Dash Marathon in Washington DC was going to be my one chance in 2020. I had missed the mark the year before, and there were no other opportunities because of the pandemic. This was the race. Once again, however, I left the finish line disappointed, missing my time goal by about 2.5 minutes.
I must admit. It was frustrating. (No matter how much fun Madeline and I had outside of the race.) I thought about ending my marathon time goal story here. After all, it has been a great journey. I have already completed my goal of earning a BQ time in each of the 50 states thanks to Idaho in 2019. I have been officially recognized by the 50Sub4 Marathon Club. I honestly feel that I probably exceeded my natural capabilities with these marathon times. I had already poured a lot of hard work, time, and repeat efforts in order to pull off this feat. Why should I go back to DC for a third attempt? There would be few tangible benefits. It would just be knowing I cleared that last hurdle. Could I be okay with not accomplishing one last BQ?
The answer turned out to be, "No." After all, I am persistent. It makes up for that lack of athletic ability. This inner motivation, along with my family's support, has been the key to achieving my goals. Because I was able to persist through more disappointing races than satisfying ones, I was finally able to reach my ultimate goal. I am happy to announce that as of last Sunday morning at the St. Patty's Day Marathon held by Bishop's Events in Washington DC, I qualified for Boston. I know. I buried the lede, but you know by now I sometimes do that. Hopefully, the blog title at least gave you some hints.
My marathon time-centered goal is now complete… fully. I did it! I have Boston Qualifying times in each of the 50 states and DC. This is a feat that will be recognized by an even smaller group than the 50Sub4 Marathon Club, but trust me, I'm very proud. I am not trumpeting this accomplishment to brag. I truly believe persistence pays off – no matter your natural talent (or lack there of), age, or any other factor – and I want everyone to know even their most elusive goals can be achieved.
Of course, I didn't do this all by myself. Running may be an individual sport, but I could never have finished this feat without the support and encouragement of my family. I want to thank them for encouraging me through some big disappointments, as well as for believing in me.
Also, I remain grateful to anyone who has taken the time to read about my journey. I share both my successes and failures here because it's important to be real. Staying positive and being perfect are certainly two very different things. It has been a pleasure to share it with all of you, and I hope my posts have been a source of encouragement whenever you have needed it. As for what's next, we'll just have to see. You know I'm going to keep running, and I always seem to go faster when there is a goal to chase…

Tags: 2021, 50sub4, Bishops Events, Boston 50 running club, Boston Marathon, BQ time, Goals, goalsetting, Marathon Mom of 6, Michelle Walker, Washington DC


Categorised in: Uncategorized

This post was written by Michelle Walker